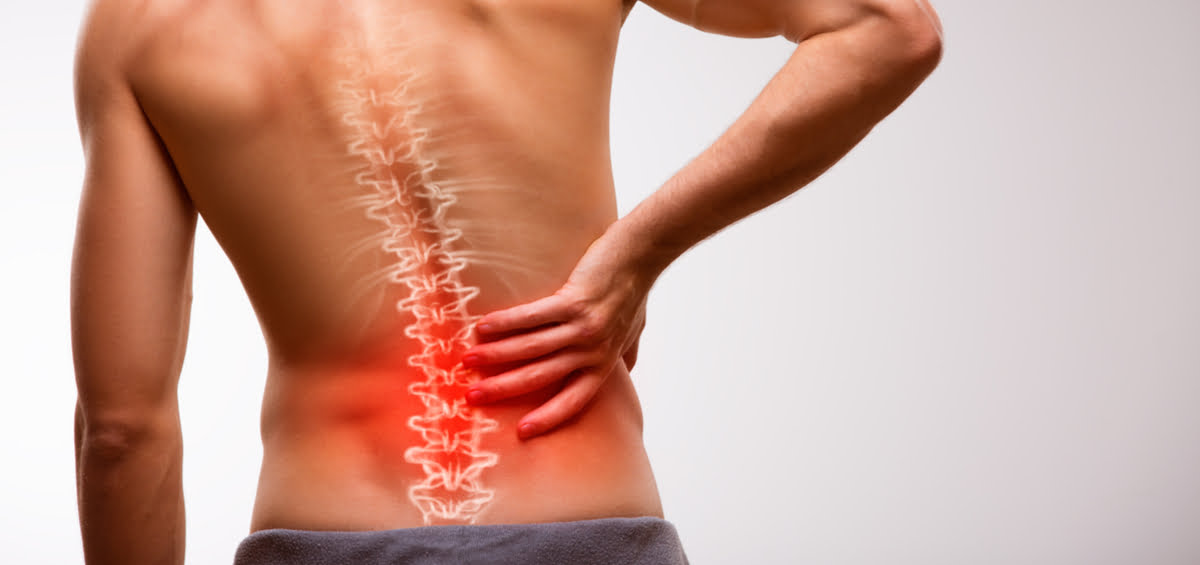 The Painful Truth About Office Back Pain
What Is The Problem?
Sitting in an office chair for a prolonged period of time can undoubtedly cause problems, particularly to your back. When city workers sit in an office chair for hours on end, they tend to slouch over or slide down the chair. This posture can overstretch the spinal ligaments and strain the spinal discs. Over time, sitting with an incorrect posture can damage spinal structures and contribute to or worsen back pain. So the question is – what treatments for back pain can help us get back into our normal, everyday lives? In this article, we'll explore a few ways you can minimise back pain and mitigate future risk.
What Is Office Back Pain?
Back pain is very common but is mostly found in adults between 35 and 55 years of age.  Due to all the complex muscles working together in our back, back pain is a common and frequent complaint amongst our patients, particularly Melbourne CBD office workers . Back pain can be experienced anywhere along the spine, and can restrict daily movement such as bending, lifting, sitting and even walking.
There are two types of back pain – acute and chronic. Acute back pain comes on suddenly and can persist for around three months. On the other hand, chronic back pain develops gradually over a period of time, lasts for over three months and can cause long-term problems.
Causes And Risk Factors of Office Back Pain
A number of causes can influence back pain. A strained muscle or ligament is one of the most common reasons for back pain. This can occur from various daily activities you may participate in.
If you're working in an office building, then you're particularly susceptible to back pain.  This rings true for workers and tradies as well.
Here are some of the main causes of back pain:
Sitting with an incorrect posture
Repetitive or heavy lifting
Sitting for long periods of time
Bending down for long periods of time
Straining the neck forward (such as when you are looking at a computer screen)
Not getting enough exercise/physical activity
The development of back pain can be a result of various factors. These include:
A stressful job
Pregnancy
Strenuous work activity
Strenuous exercise
Ageing
Diagnosis of Office Back Pain
Although office life can be time restricting, getting your back pain diagnosed and treated is important for your health. At Northern Spinal, our team of highly skilled professionals will examine your pain and use the appropriate treatment to help you get back to your day-to-day life, without any painful distractions. If we think that your back pain is quite serious, we may refer you for further tests to identify the cause.
Tips For Office Back Pain
There are various treatments for back pain and they can be easy adjustments to the way you approach your office life. One of the most important ways you can do this is to slowly improve your posture. This can be done by making adjustments to your office chair to ensure an appropriate posture, taking regular breaks and making changes to the position of your computer screen, keyboard, mouse and other desk equipment.
Office Chair
Having a comfortable and supportive chair can make all the difference. Being able to adjust the height and back rest can provide you with all the support your body needs. Also, by firmly planting your feet at a 90-degree angle to your body on the ground or on a foot rest, you can drastically improve your posture.
Regular Breaks
Moving around and taking frequent breaks is essential if you're working in an office. Even if you're pressed for time, get up and loosen up your muscles. Early morning exercises or even parking your car further away can really help.
Standing Desk
In many cases, a standing desk is a good alternative to sitting down, and it also has many great health benefits. Either way, staying active will allow you to compensate for all the hours you spend sitting at your desk.
Computer Screen
Spending all day sitting in front of your computer screen? To ensure the optimum position, set up your computer screen so that it is in a straight line in front of you. Your keyboard should be in level with your hands. Experts suggest having an under-the-desk keyboard tray to avoid hunching up your shoulders or lifting your arms up to type.
Office Back Pain Treatment in Reservoir & Melbourne CBD
If your back pain continues to worsen and these treatments for back pain don't help you; our experienceds may recommend some further treatment options. These options include physical or manual therapy. Complementary to this, we may suggest taking up exercise classes, yoga or even undertaking an accupuncture session.
Book Your Appointment Now
Back pain can have a significant impact on anyone in terms of their daily activities, family life, work, recreation and social activities. That's why, at Northern Spinal, our team of professionals can help you with a variety of different treatments for back pain.
If you have any questions or would like more information on how our team can help you with your back pain, please do not hesitate to contact us on (03) 9470 1010. And visit us at our Northern Spinal & Sports Injury Clinics in Reservoir and Melbourne CBD. Also be sure to follow us on our social media channels.